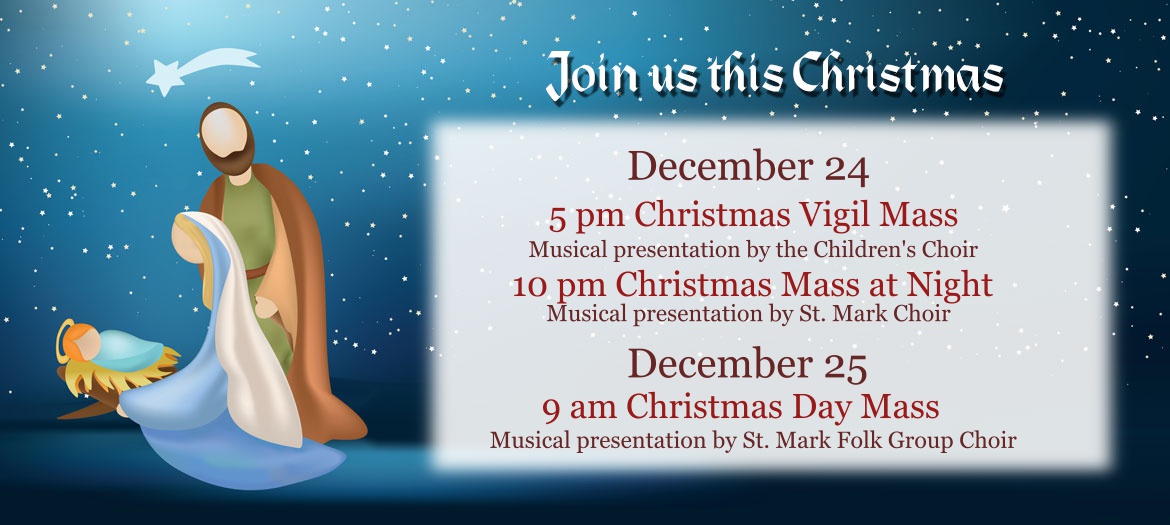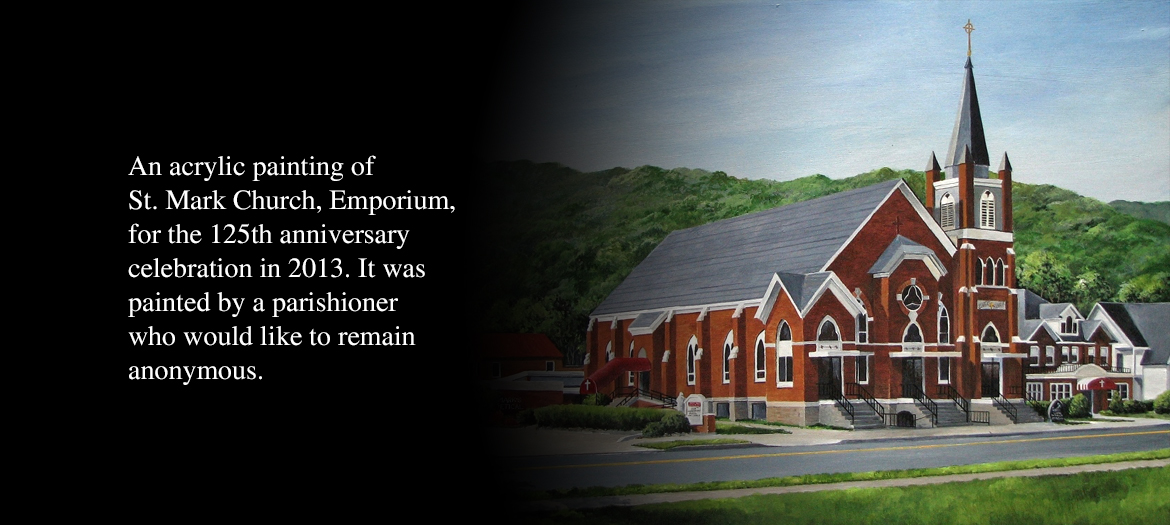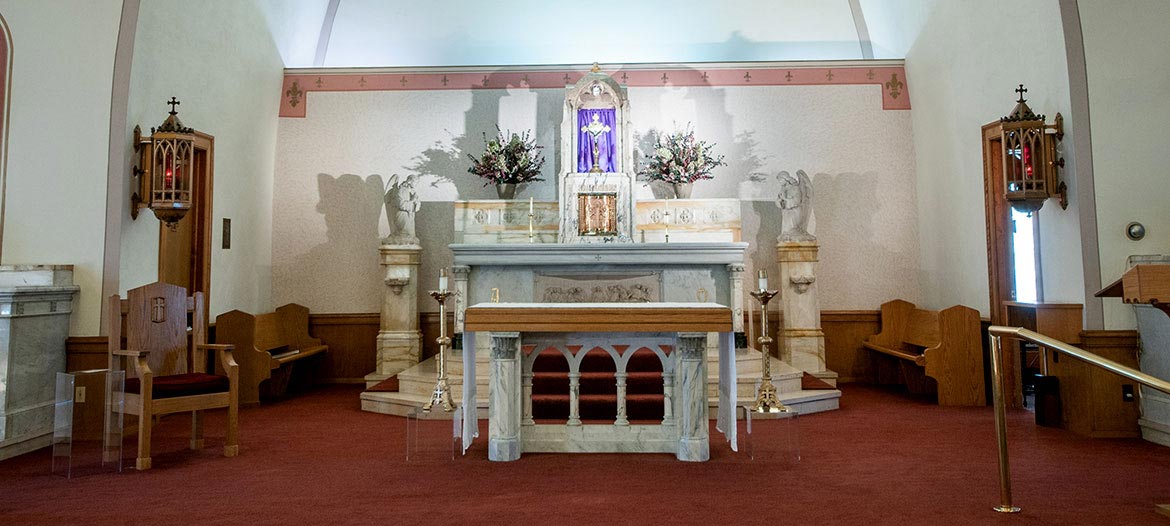 Welcome To St. Mark Parish

---
---
Second Week of Advent

The season of Advent stands at the beginning of the liturgical year and, like John the Baptist, points a finger forward. One might ask: How will this entire year prepare us for Christ'
s coming at the end of time? How shall we live in this time between the first and second comings of Christ? What sort of persons shall we be? The year ahead is full of potential, challenge, and concrete opportunities for decision. How will our lives this year help to make the world a more just and loving place,
so that when Christ comes again he will find us ready?
Advent interjects a note of tension and anticipation into our spiritual lives.

Heads up! Pay attention!


---
---

Community Christmas Service

Rev. Joe Short will present the sermon



---
---


St Mark Penance Service
December 16. 3:00 pm
Several priests from the area, along with Fr. Paul, we be on hand for confessions.




Mass Times

---
Daily: 8:10 a.m. (5 p.m. also on First Friday)
Saturday: 6:30 p.m. (December thru mid-April 5 p.m.)
Sunday: 9 a.m.
Confessions: Wednesday at 6 p.m. & Every Saturday at 2:30 p.m.
Holy Day: 9 a.m.
Holy Day Vigil: Call parish


---
Facebook