Welcome To St. Mark Parish
---
From Fr. Paul, and Pastors' Corner:


In honor of our 2018 Graduates, I'll take this opportunity to share and expand thoughts for the Baccalaureate address that I gave on Tuesday, May 29, 2018 at Cameron County High School Auditorium.
At the time of publishing, the #1 song from the Billboard Top 100 Hot Hit was "This is America" by Childish Gambino. This song that cleverly paints current American society highlighting gun violence, injustice and racism.
Yes, locally, some high school students express that classmates are sometimes rude and offensive, -- verbally or on their cell phones, being so self absorbed that they forget the person next to them. But we know that we can be both a positive or negative influence to those around us.
I recently read an article "The Full Power of the Resurrection of Jesus" By Gregory Wiest, CSsR (Liguori Magazine, April 2017) that gave me hope in this cold violent world. Here's some things that it said: "When people gathered around Jesus, they felt his restorative power filling every aspect of their lives." His miracles must've been amazing! Also, "spiritually, He brought peace to disturbed minds." "Jesus' entire life inspired a different kind of power. He consistently taught that people needed faith and not fear. Faith in the power of God's love is not compatible with fear of violence." Yes, the point of view of Jesus could come in handy to have a better outlook when we are absorbed in ourselves or worried about violence. Beyond that, Jesus's power is beyond this world; it's stronger power than coldness and violence. The article describes it this way, "The power of Jesus' resurrection means destruction is not an option for us. Another door is open. Friendships blossom in the face of rejection; understanding and acceptance disarm our violence." One last quote from this article "…..Because the Crucifixion did not conquer Jesus, nothing threatening can conquer us." So, with the power of Jesus, We can do something about darkness and violence.
What will You do?
Scripture tells us in Jn 20:21, "That you might believe that Jesus is Messiah, the Son of God, and that through this belief you may have life in his name." So then, you too can receive life in his name! Pray for it and act upon it! Rise out of the darkness and the violence! This is our hope for you. Will You Make a Difference Through your belief in Jesus, Messiah, Son of God?
We later hear in Jn 21:25, "There are many other things that Jesus did, but if these things were to be described individually, I do not think the whole world would contain the books that would be written."
I read this, I think, "yes Jesus did amazing things, but because of him, all of us can do amazing things too! Yes, Jesus was amazing, but what about you?
What will you do? You're Amazing!
Graduates, and everyone: treat each other as human beings talk to people don't ignore them. Don't permit Darkness but spread light! Put the brakes on gossip and name calling. Do what we all easily can do… smile and be nice! Those are simple ways to make a happier world!
Finally, here's some other things written by our Graduates: "My faith guides me each day in how I am to live my life, treat others around me and practice faith." (Nicholas Martuccio) "If things do not go as I might want them to, I now view that God has other plans and I put my trust in him." (Adam Shaffer) and finally, "Having faith has shown that there is a much higher power, with a plan. I plan to practice my faith throughout college, and the rest of my life, due to the immense, positive impact it has already had on me." (Eric Morton)
What will you Do? Tell yourself, I can do it, I'm amazing!
---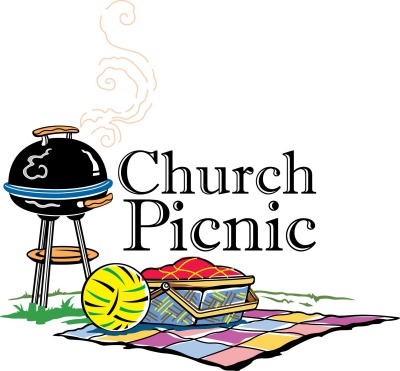 Parish Picnic
August 12 - Bucktail Rod and Gun Club
Mass beginning at 11 am with the picnic to follow.
Please bring a dish to share and everyone you know!!
Lots of fun for the kids, food for all, and fellowship to share.


---
Parish Festival
This year's festival will be a one-day event -

August 31st


Turkey Dinner will be served from 4 to 7 pm
THE MOORE BROTHERS BAND

will perform in open-air from 7 to 10 pm
Games, activities, and fun for the kids!

Raffles * Chinese Auction * Beer-Wine-Soft Drinks
(more information to follow!)

---
PASTORAL VISION


PURSUE full and active participation rather than presume regular faith practice of our members.



REACT to the changing conditions of the local Catholic community.
STRIVE first and foremost for spiritual renewal in every committee, organization, and activity.
BUILD belonging for the various age groups, personalities, genders, and states of life.
INVITE the occasional and nominal back to their spiritual home.
SERVE the needs of the greater community.

---
---
---
Mass Times
Daily:
8:10 a.m. (5 p.m. also on First Friday)
Saturday:
6:30 p.m. (December thru mid-April 5 p.m.)
Confessions:
Wednesday at 6 p.m. & Every Saturday at 2:30 p.m.
Holy Day Vigil:
Call parish