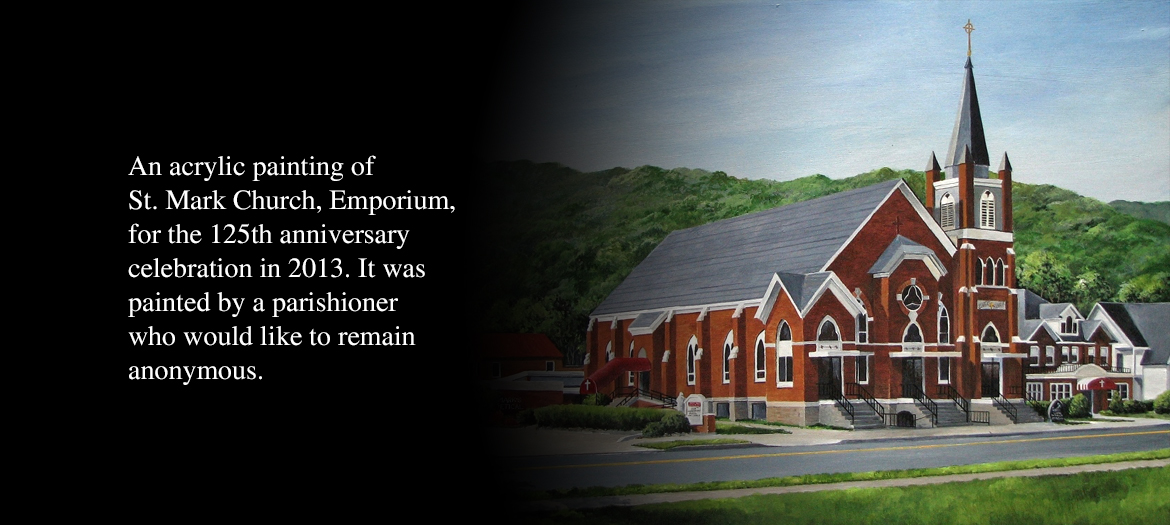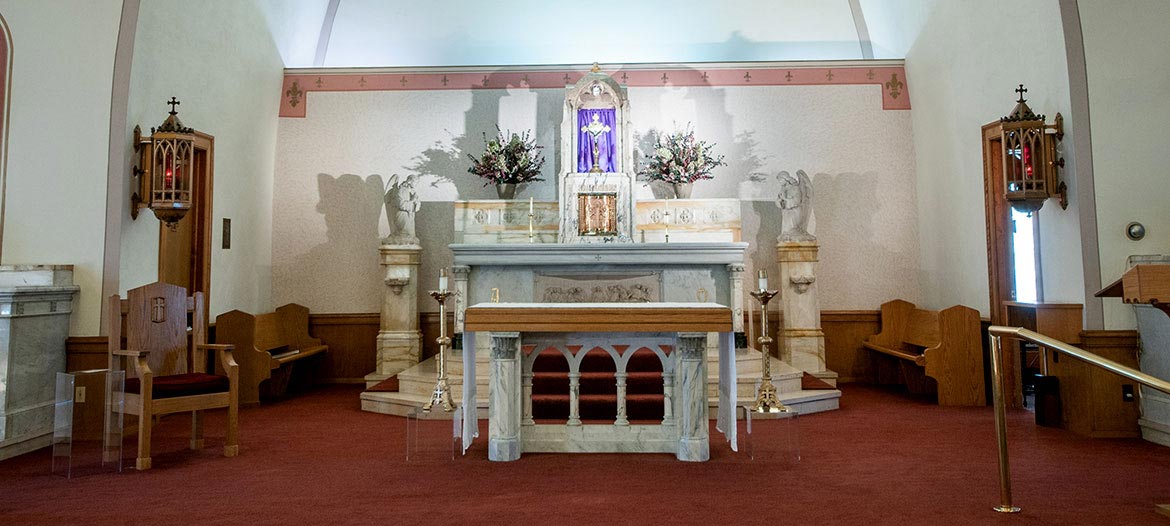 Welcome to St. Mark - St. James Parish
---
2019 Catholic Services Appeal

---
SECOND SUNDAY in LENT
The Transfiguration in Sunday's Gospel represents both the promise and its fulfillment! Jesus' clothes become dazzling as fire!
A terrifying darkness closes in, just as it had with Abram. And within the darkness God's voice repeats the covenant words:
This is My chosen Son; listen to him.

In the cross and resurrection, the covenant would finally be fulfilled. The result: you and I do not have to offer more and more sacrifices in order to achieve this fulfillment. We only have to let ourselves be joined to Jesus in his loving response to the Father. How do we do this? We begin at Baptism. We continue it in each Mass, each communion we receive. We say "amen" to the covenant, so many times broken, but now established forever as the 'new and everlasting covenant' of love, the cross and resurrection, received in the Eucharist.
Welcome to Lent!
---
---
---



LENTEN SCHEDULE OF EVENTS
WHAT TO DO THIS LENT?

(click this link to see the entire schedule and/or to print it)


MAKE YOUR LENTEN DAY ON WEDNESDAY
12:05 PM Lenten Lunch ~ O'Connell Hall
4:30 PM Stations of the Cross
5:00 PM Exposition of the Blessed Sacrament
6:00 PM Confession
7:00 PM Benediction


OPEN DOOR CHURCHES ON THURSDAYS
12:00 – 1:00 PM visit area churches for private prayer.
Thursday, March 14 - First Presbyterian Church

March 21 - Faith Baptist Church
March 28 - 1st Baptist Church
April 4 - 1st United Methodist Church
April 11 - Christian Missionary Alliance
April 18 - St. Mark Catholic Church

MARK PARISH MISSION
Special video presentation featuring
"POPE FRANCIS, a Man of His Word"
March 17-18-19, 2019
Sunday, March 17, 6:00 PM Part 1
Monday, March 18, 6:30 PM Part 2
Tuesday, March 19, 6:30 PM Part 3

Social to follow each presentation in O'Connell Hall
---
---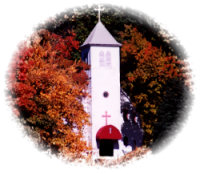 St James Church
Driftwood PA


reopens for the season
on
Saturday, April 27, for 4:30 pm Mass





Mass Times

---
Daily: 8:10 a.m. (5 p.m. also on First Friday)
Saturday: 6:30 p.m. (December thru mid-April 5 p.m.)
Sunday: 9 a.m.
Confessions: Wednesday at 6 p.m. & Every Saturday at 2:30 p.m.
Holy Day: 9 a.m.
Holy Day Vigil: Call parish


---
Facebook