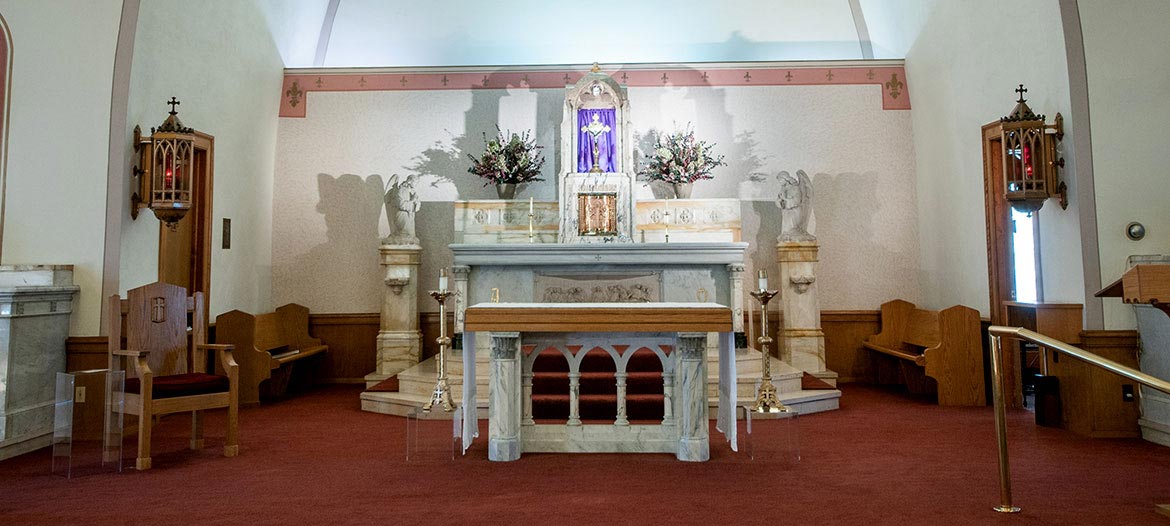 Welcome
to St. Mark Church in Emporium, Pennsylvania.
We are committed to loving God, loving others, and making disciples.


A musical event will be held, Sunday, Jan. 14th beginning at 3:00PM in St. Mark O'Connell Hall. Admission is FREE.

We will honor the memory of Howard Foster, an area saxophone player and singer, who passed away recently. Musicians who have performed with him throughout his life will be on hand, including members of RSVP, Ron Tusing Band and others.

This event is in conjunction with St. Mark Altar-Rosary Society Spaghetti Dinner (11:30AM - 3:00PM)
$7 for adults; $3 for children 3 and under. After the Spaghetti dinner, snacks and drinks will be available at this informal event.


Mass Times St. Mark Parish, Emporium
Daily: 8:10 a.m. (5 p.m. also on First Friday)
Saturday: 6:30 p.m. (December thru mid-April 5 p.m.)
Sunday: 9 a.m.
Vigil of Holy Day: Call parish
Holy Day: 9 a.m.
Sacrament of Penance: Wednesday at 6 p.m. & Every Saturday at 2:30 p.m.


Mass Times St. James Mission, Driftwood
Saturday: 4:30 p.m. (April-December)
Sacrament of Penance: Saturday prior to 4:30 p.m. liturgy

The Divine Mercy Message and Devotion
The message of The Divine Mercy is simple. It is that God loves us – all of us. And, he wants us to recognize that His mercy is greater than our sins, so that we will call upon Him with trust, receive His mercy, and let it flow through us to others. Thus, all will come to share His joy.
Mission Statement

St. Mark and St.James Parish glorify and model the life of Jesus Christ on our spiritual journey to salvation bringing the community to greater holiness through participation in the sacramental life with a willingness to share time, talent, and treasure.
Pastoral Vision


We at St. Mark/St. James glorify Jesus Christ as we..
Pursue
full and active participation rather than presume regular faith practice of our members.
React
to the changing conditions of the local Catholic Community.
Strive
first and foremost for Spiritual renewal in every committee, organization, or activity.
Build
belonging for the various age groups, personalities, genders, and states of life.
Invite
the occasional and nominal back to their spiritual home.
Serve
the needs of the greater community.