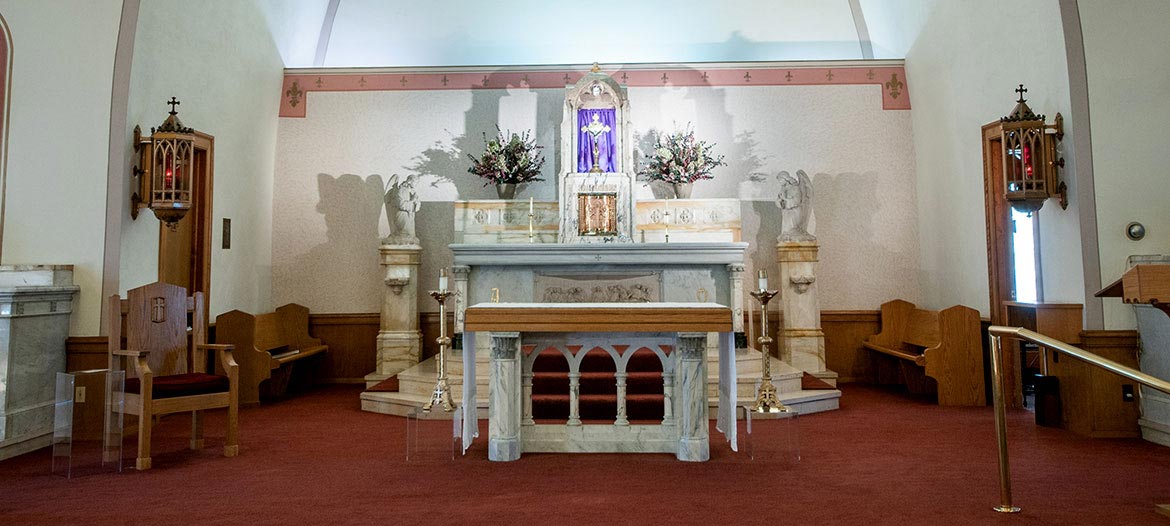 Welcome
to St. Mark Church in Emporium, Pennsylvania.
We are committed to loving God, loving others, and making disciples.
---
---
PARISH FAMILY DAY
SATURDAY, JAN. 27TH FOLLOWING 5:00p.m. MASS
ST. MARK (O'CONNELL HALL)
FOOD, FUN & GAMES
Tureen Dinner, bring a dish to pass.
The Religious Education Students will be presenting a skit on
"The Parables of Talents"
Please plan to attend this fun family event.

---

The Divine Mercy Message and Devotion
The message of The Divine Mercy is simple. It is that God loves us – all of us. And, he wants us to recognize that His mercy is greater than our sins, so that we will call upon Him with trust, receive His mercy, and let it flow through us to others. Thus, all will come to share His joy.
---
Mission Statement

St. Mark and St.James Parish glorify and model the life of Jesus Christ on our spiritual journey to salvation bringing the community to greater holiness through participation in the sacramental life with a willingness to share time, talent, and treasure.
---
Pastoral Vision


We at St. Mark/St. James glorify Jesus Christ as we..
Pursue
full and active participation rather than presume regular faith practice of our members.
React
to the changing conditions of the local Catholic Community.
Strive
first and foremost for Spiritual renewal in every committee, organization, or activity.
Build
belonging for the various age groups, personalities, genders, and states of life.
Invite
the occasional and nominal back to their spiritual home.
Serve
the needs of the greater community.
Mass Times
Daily:
8:10 a.m. (5 p.m. also on First Friday)
Holy Day Vigil:
6:00 p.m.