Welcome to St. Mark Church

---
ADJUSTED MASS SCHEDULE
Due to the festival, there will be no mass at St. James Church on Saturday, Aug. 27th. Mass at St. Mark will be at 4:30 pm on Saturday the 27th.
Sunday Mass on August 28th will be the usual 9:00 am Mass.
---
The 4th Annual
ST. MARK/ST. JAMES PARISH FESTIVAL IS ALMOST HERE!!!!

AUGUST 26th & 27th
Family Passes and Spaghetti Dinner Tickets
on sale at the Rectory
Games * Raffles * Food * Music * Slides
Obstacle Course *
THE MOORE BROTHERS BAND
from 7 to 10 on Saturday

See the bulletin for more information
---
The Divine Mercy Message and Devotion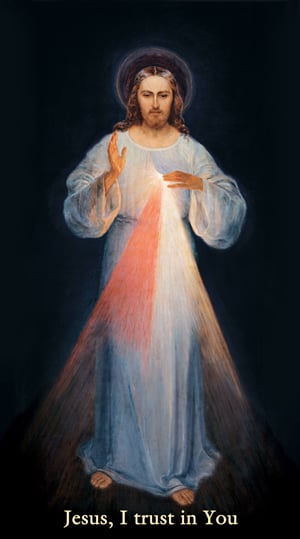 The message of The Divine Mercy is simple. It is that God loves us – all of us. And, he wants us to recognize that His mercy is greater than our sins, so that we will call upon Him with trust, receive His mercy, and let it flow through us to others. Thus, all will come to share His joy.
---
---
   Catholic Services Appeal  2016
"Be Lights of Hope" through giving – Pope Francis

---
The Year of Mercy

A jubilee year is a special year called by the church to receive blessing and pardon from God and remission of sins. "I am convinced that the whole church — that has much need to receive mercy because we are sinners — will find in this jubilee the joy to rediscover and render fruitful the mercy of God, with which we are all called to give consolation to every man and woman of our time," Pope Francis said in announcing the year. "Let us not forget that God pardons and God pardons always," the pope continued. "Let us never tire of asking for forgiveness." The pope also said he wants the church to live the upcoming holy year "in the light" of Jesus' words in the Gospel of Luke: "Be merciful, just as your father is merciful".
---
Mission Parish St. James
Rt. 120 Driftwood, PA
M I S S I O N   S T A T E M E N T
St. Mark and St.James Parish glorify and model the life of Jesus Christ on our spiritual journey to salvation bringing the community to greater holiness through participation in the sacramental life with a willingness to share time, talent, and treasure.
P A S T O R A L    V I S I O N
We at St. Mark/St. James glorify Jesus Christ as we..
Pursue full and active participation rather than presume regular faith practice of our members.
React to the changing conditions of the local Catholic Community.
Strive first and foremost for Spiritual renewal in every committee, organization, or activity.
Build belonging for the various age groups, personalities, genders, and states of life.
Invite the occasional and nominal back to their spiritual home.
Serve the needs of the greater community.