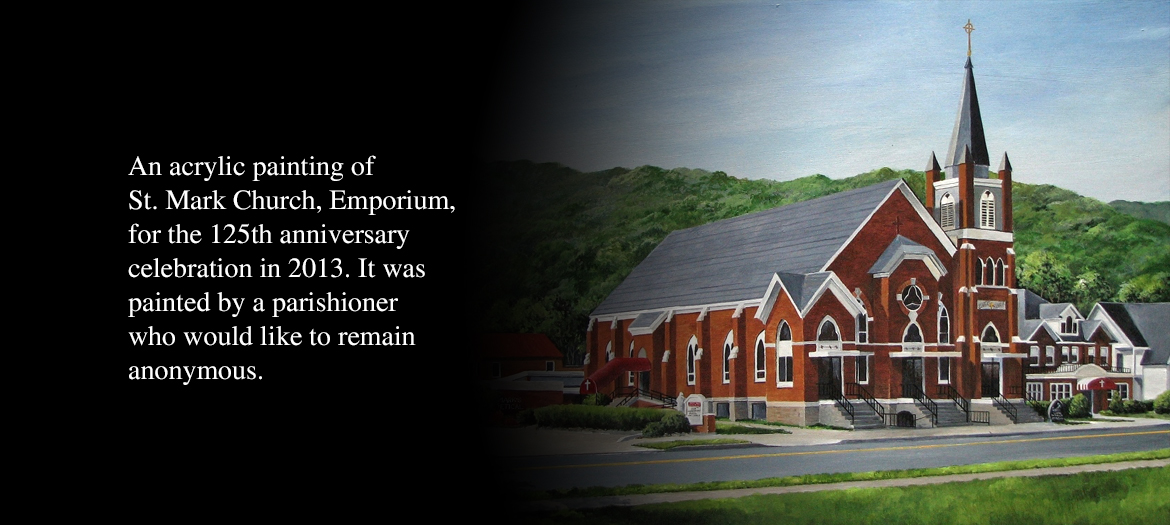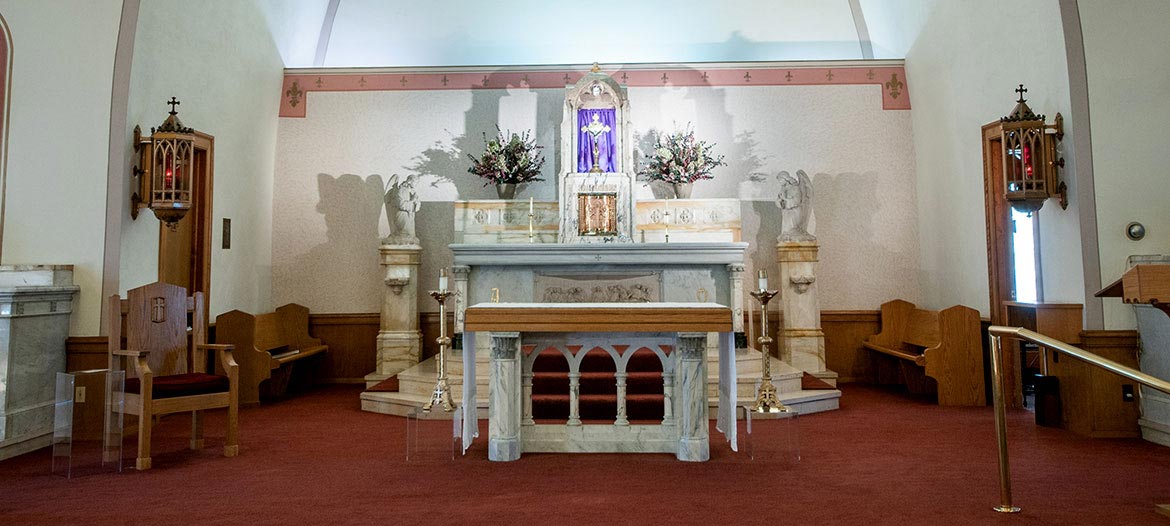 Welcome to St. Mark - St. James Parish
---
2019 Catholic Services Appeal

---
PALM SUNDAY
Jesus entered Jerusalem in triumph and left in disgrace. He entered carried by a donkey colt, hailed by the crowds with branches and hosannas. He left walking, even stumbling under the weight of the Cross, to the place of execution outside the city walls, jeered there by the bystanders. Lent is a season of contradictions, a season of successes and failures, culminating in the great paradox of the Cross, where all apparent failure yields to the ultimate triumph of life over death.
During his public ministry, Jesus spoke to the weary, the hopeless, the sick, and the grieving, a word that roused them to new purpose, the purpose of the gospel. Jesus continues to do so today, as we gather to hear the word proclaimed. But the prophet does not hide the cost. Jesus did indeed appear to be disgraced and shamed in the eyes of his short-sighted enemies, but opposition did not keep him from his appointed mission, as it mustnot keep us, his disciples.
Holy Week: St. Mark Church 2019
THE HEART OF THE LITURGICAL YEARThe Paschal Triduum: Holy Thursday, Good Friday and Easter Vigil
"The Mother of All Nights" Saturday, April 20th at 8:30 PM
Baptism : Mandy Songer
Celebrations of First Eucharist and Confirmation:
EASTER VIGIL
Leslee Berry and Coltin StrahlvConfirmation: Preston Gennocro
April 18th, Holy ThursdayEvening Mass of the Lord's Supper 6:30 PM
April 19th, Good Friday
Day of Fasting
• Morning Prayer at 9:00 AM in O'Connell Adoration of the Blessed Sacrament follows Hall
in O'Connell Hall until 10:00 PM
Evening prayer at 10:00 PM
(Please see bulletin for all details of Holy
Thursday Mass.)
The Passion of the Lord
• Celebration of the Lord's Passion at
2:00 PM—Includes Veneration of The Cross and Holy Communion
• Collection for the Holy Land
April 21st, Easter Sunday
Mass at 9:00 AM
Alleluia! The Truth of the Risen Christ is fully realized with a Great Celebration of Joy!
April 20th, Holy Saturday
• Morning Prayer at 9:00 AM in church
The Easter Vigil in the
Holy Night at 8:30 PM
• Meet on the front lawn for the Service of Light




---

St James in Driftwood
opens for the season
April 27th for 4:30 pm mass.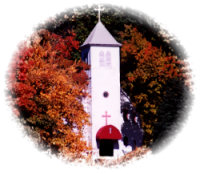 Mass Times

---
Daily: 8:10 a.m. (5 p.m. also on First Friday)
Saturday: 6:30 p.m. (December thru mid-April 5 p.m.)
Sunday: 9 a.m.
Confessions: Wednesday at 6 p.m. & Every Saturday at 2:30 p.m.
Holy Day: 9 a.m.
Holy Day Vigil: Call parish


---
Facebook