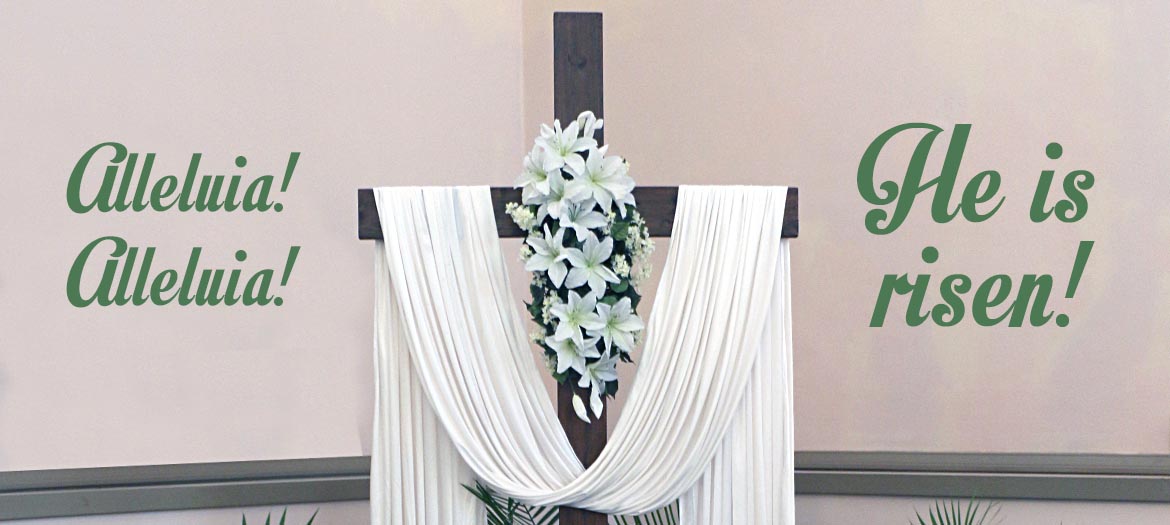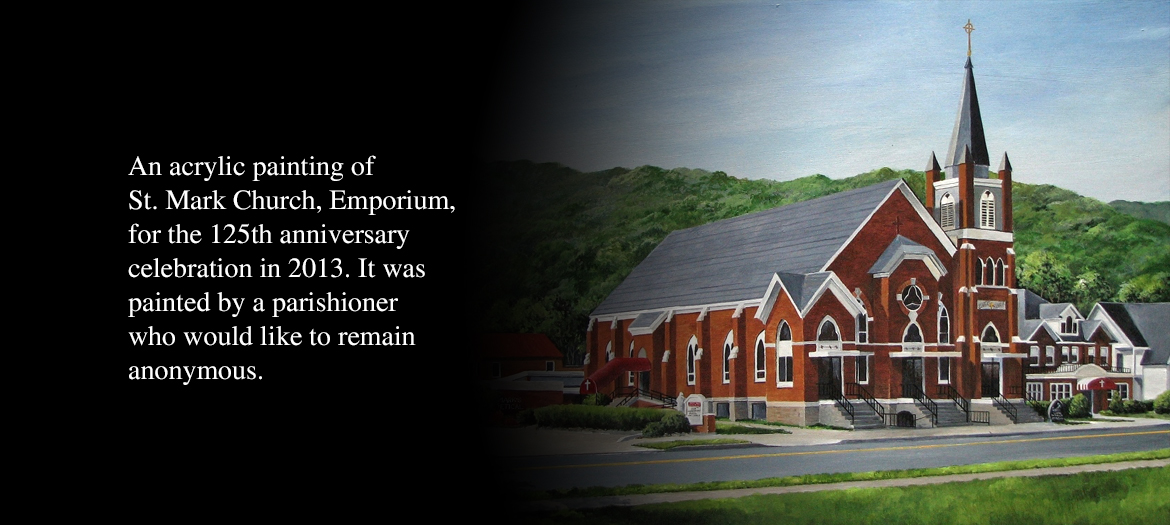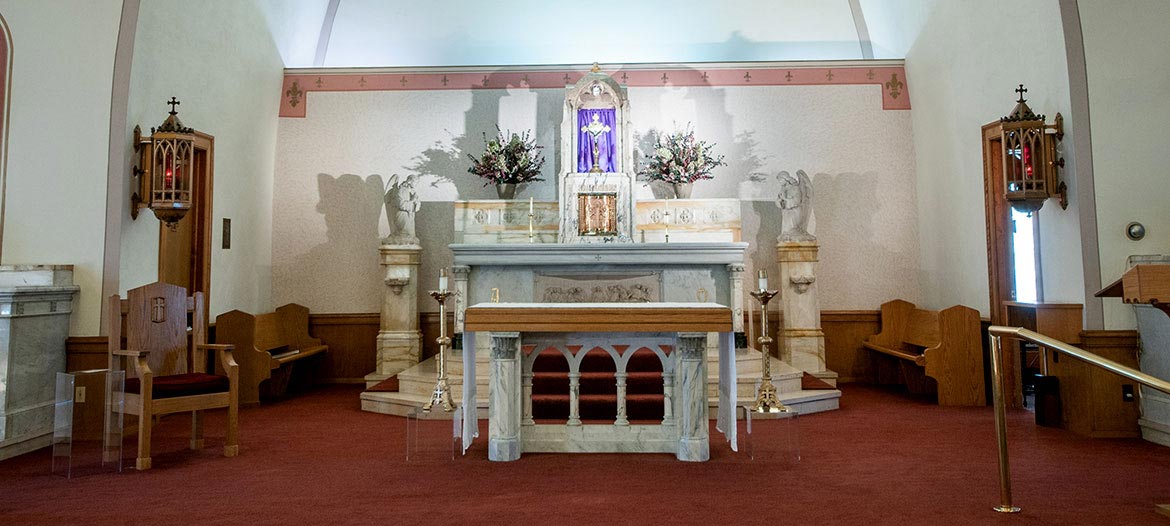 Welcome to St. Mark - St. James Parish
---
2019 Catholic Services Appeal

---
Easter Sunday
The Gospel is proclaimed, announcing an empty tomb! The women in the story believe. The men don't. At least not right away. How about you? Do you believe?
Is Jesus risen or is he not? On this glorious Easter weekend, after wehave reacted just like the disciples on those seemingly never-ending post-crucifixion days, and even after we sing songs about resurrection, still we do it by faith and trust. We hear it anew, maybe now more profoundly. We wait, joyfully. Halleluiah! Ultimately we are asked which path we will follow. The skeptical, calculating path of doubters, or the trusting, patient route of those who keep learning to believe—above all and after all— in the tender mercy of God. Halleluiah!
---

St James in Driftwood
opens for the season
April 27th for 4:30 pm mass.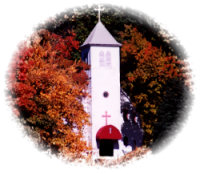 Mass Times

---
Daily: 8:10 a.m. (5 p.m. also on First Friday)
Saturday: 6:30 p.m. (December thru mid-April 5 p.m.)
Sunday: 9 a.m.
Confessions: Wednesday at 6 p.m. & Every Saturday at 2:30 p.m.
Holy Day: 9 a.m.
Holy Day Vigil: Call parish


---
Facebook